"Every mountain top is within reach if you just keep climbing."
— Richard James Molloy
Our Vision
Holy Spirit filled church services

Clear Disciple Pathways – Connect groups, Welcome brunch

Effective Pastoral Care

Effective & Viable Care Services – Co-op, Counselling, Family Support
Community Gathering Events – Movie nights, Pamper morning, Christmas, Easter

Strong Relational Connections – Leadership groups, Invitational culture

Connections from Care to Church 
Our People
OUR VISION
To Bring Hope
OUR MISSION
To connect, build and equip people for success in life 
OUR MOTIVATION
Christ and His Cause
A Season of Expansion
Isaiah 54:2
Enlarge your house; build an addition. Spread out your home, & spare no expense.
OUR VALUES
Community- Relationships are our priority, for we are better together.
Compassion – We genuinely care, expressed through our willingness to serve others.
Culture – We follow the teachings of Christ.
Excellence – We do all things with integrity and to the best of our ability.
Empowerment – We empower all people regardless of age, culture or faith.
Faith – As Christians we believe that faith and hope are essential to life.
Generosity – We will meet needs beyond expectations.
Fun – Life is meant to be celebrated.
Leaders Reuben and Michelle are the senior leaders and visionaries of The Twin Rivers Centre. They are passionate about the local Church and seeing people and communities changed through the transforming message of Christ. Their heart is to serve their community and to build a HOUSE OF HOPE in Eagleby, Beenleigh &  greater Logan City. Their passion is to see people released into their God-given purpose and to be all that God has called them to be.
Senior Leaders
07 33824000
Department Leaders 
Want to join our team?

Contact us
"Every mountain top is within reach if you just keep climbing."
— Richard James Molloy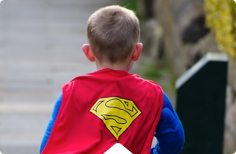 RiverKids
Every Sunday morning in the basement, there are kids worshipping and learning about the love of Jesus.
Synergy Youth
Meet every Friday night for fun laughter and more of Jesus in a relaxed atmosphere
Worship Team
Meet weekly to pursue His great love, in our lives.
Ladies ministry
Coffee & Cake nights mixed with stories of hope from women who have been "there"See the calendar for the next evening.
Mens ministry
Men Sharing hope to men, we walk through life together encouraging each other